Heya! It's my first text entry on this blog, so, while I'm creating my next cosplay, I wanna show you one of the most recent contributions to a game I love – a tarot deck based on the Guild Wars universe, the Tyrian Tarot!
The Tyrian Tarot is a charity project held by the GW2 Artist Collective, which raised 160,930$ over a month and raised 42,000$ for the IFAW. Finally, the decks were delivered to each contributor, with additional stuff depending on the contribution they made.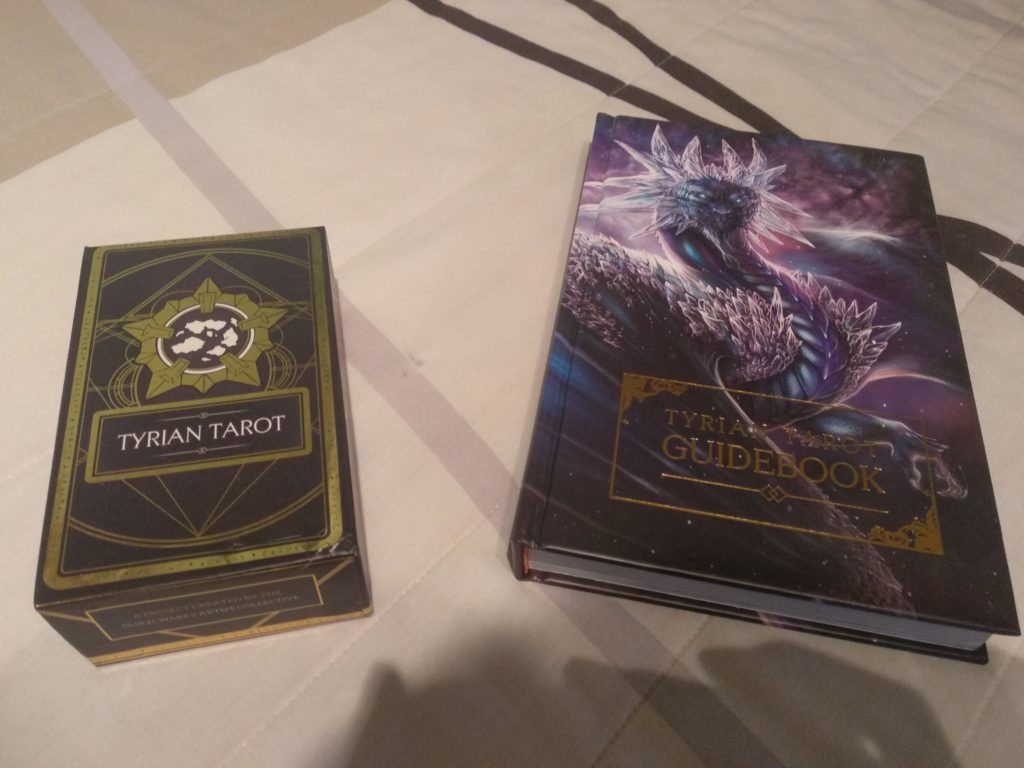 Everything of the pack is part of the "Temperance" perk, which consists of the deck, one of the stickers and one of the postcards. The hardcover handbook, the second sticker, the World Completion pin and the second postcard are part of the diverse goals achieved through the Indiegogo campaign.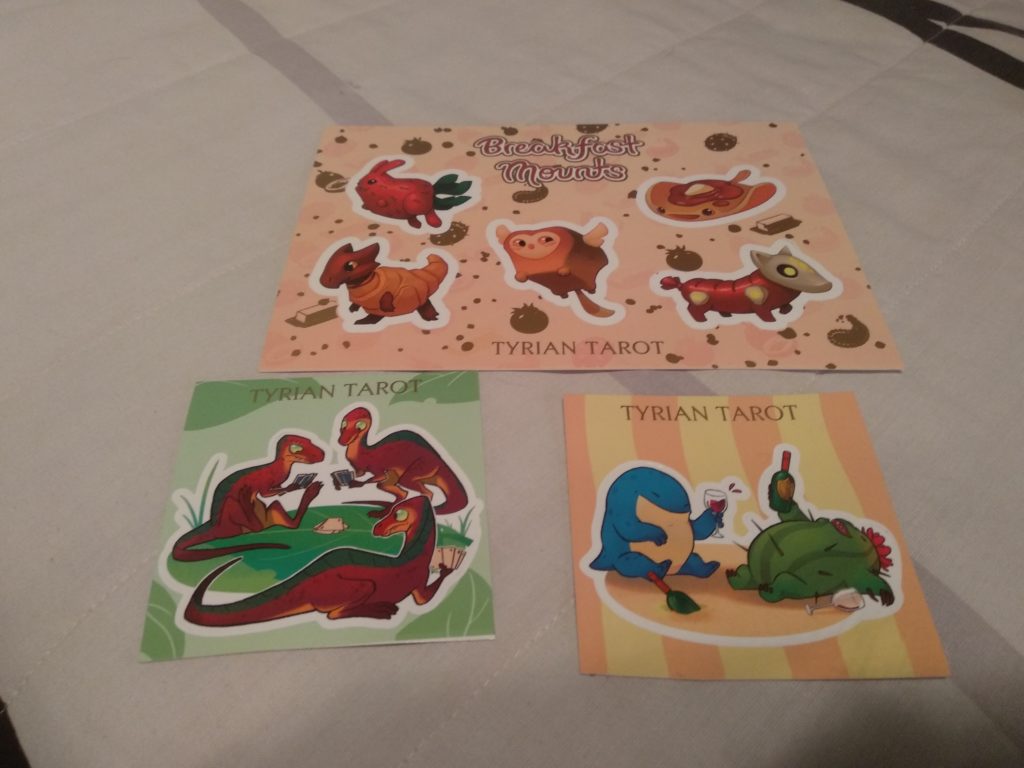 The deck is also a great piece of art! The cards are gold-foiled and stored in an also gilded box. Each card depicts one character, place or event of the game, and every card has its own meaning, depicted by the character it is drawn on them.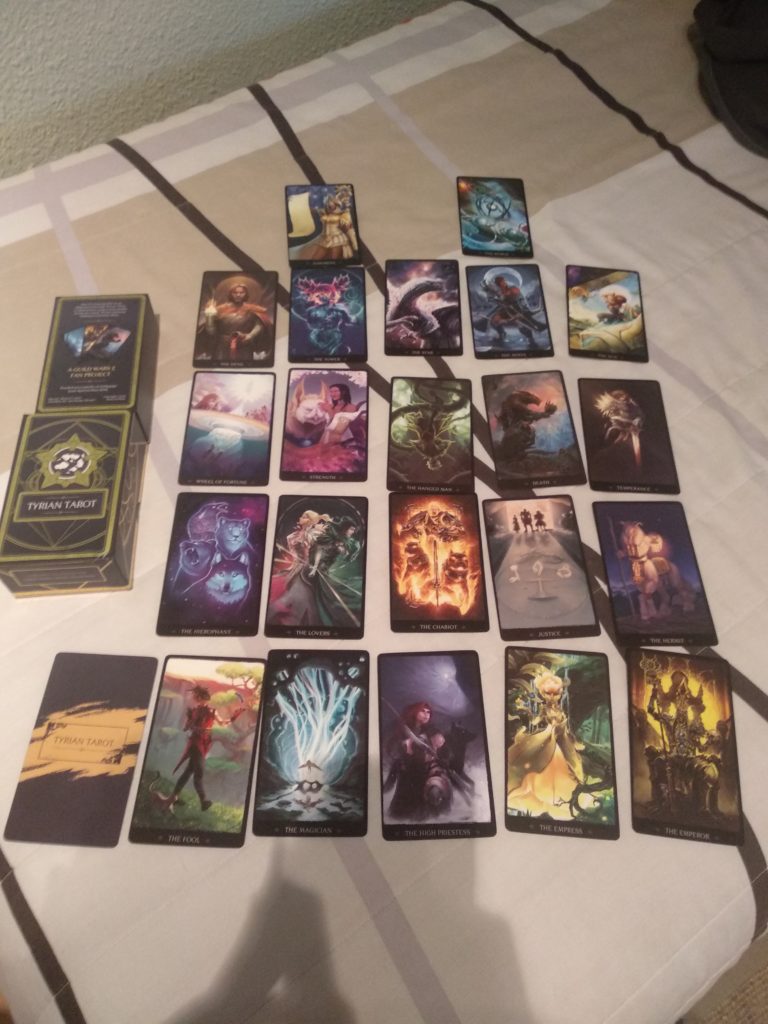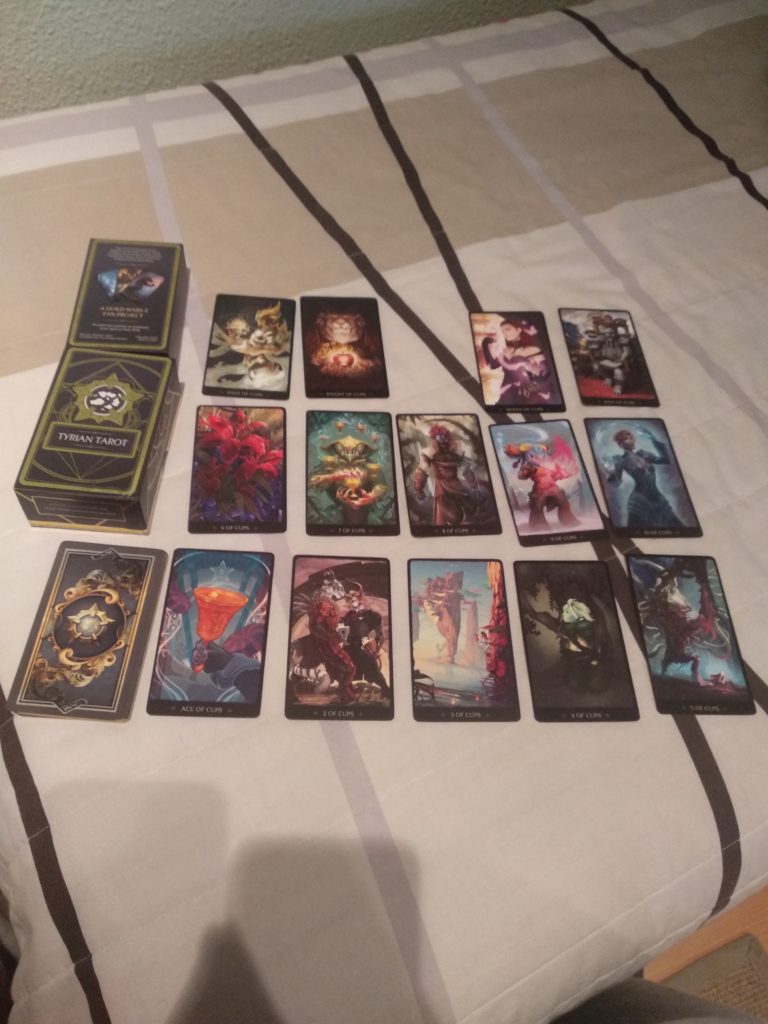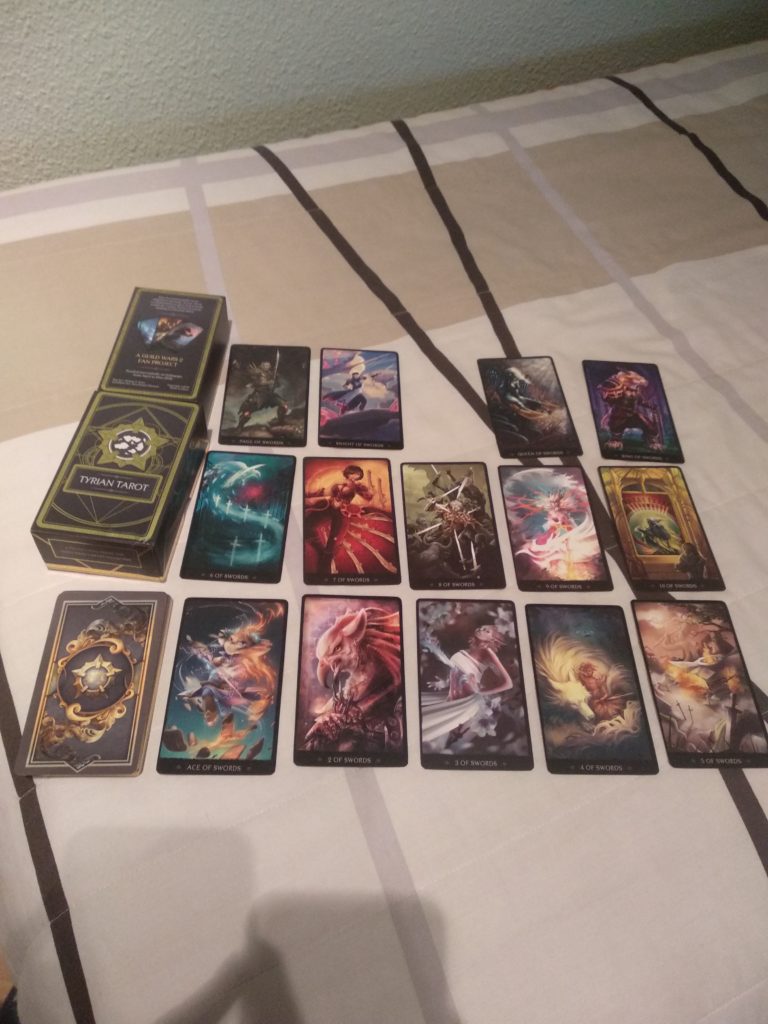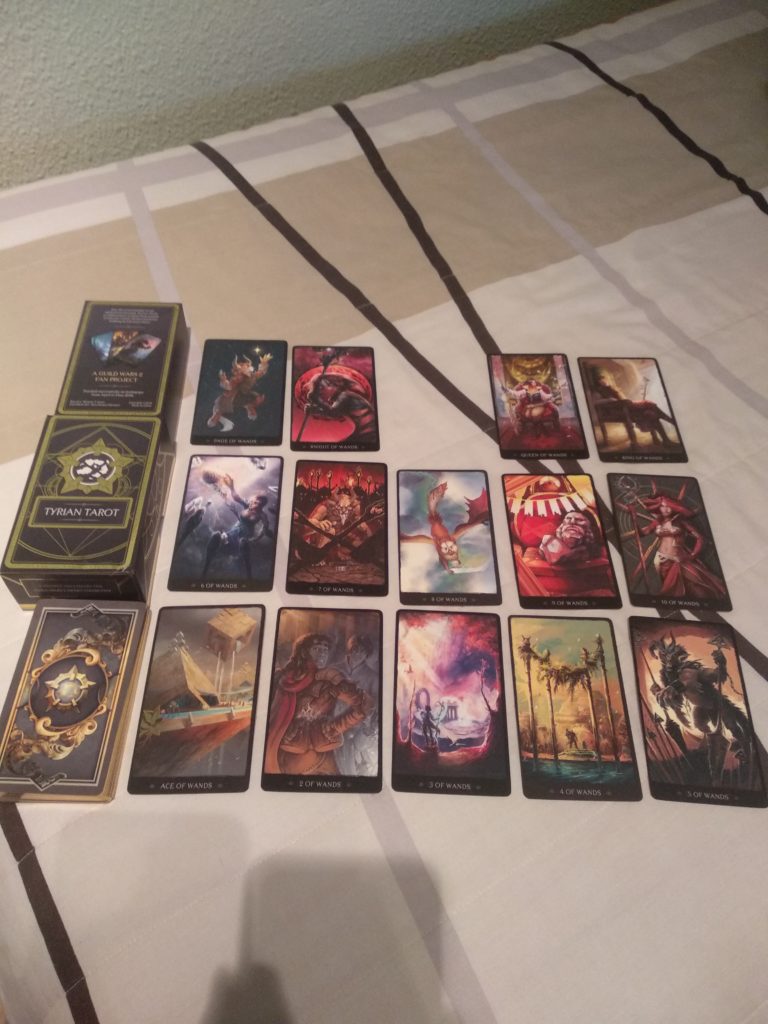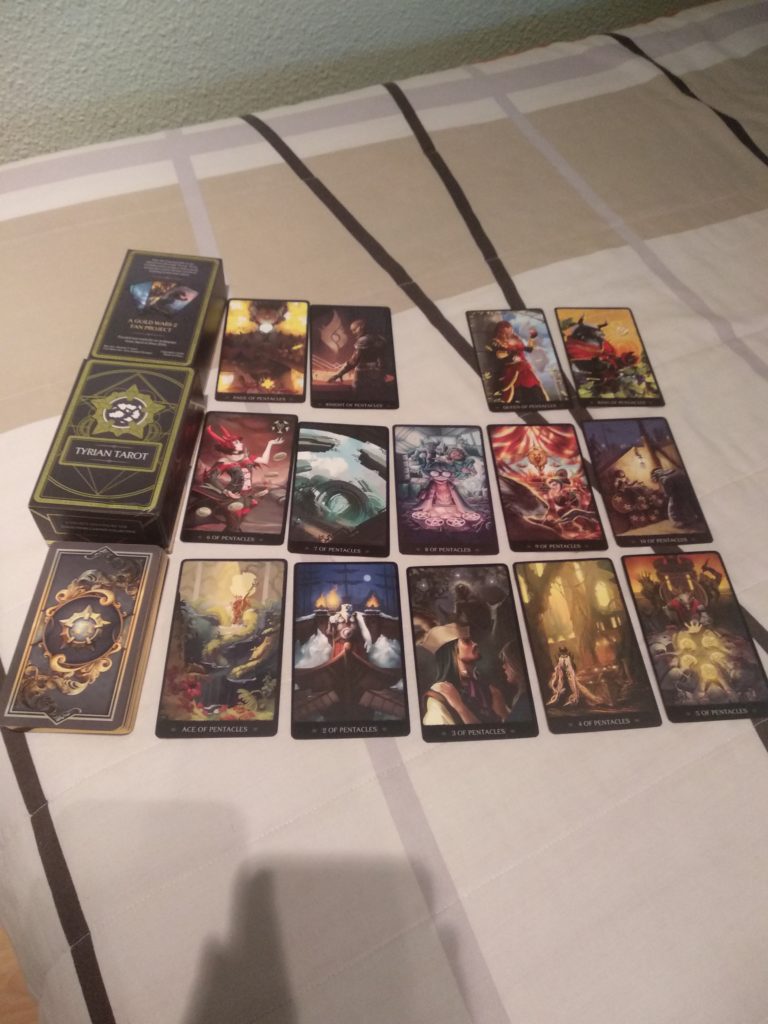 Additionally, there's a set of wild cards added after the campaign goals!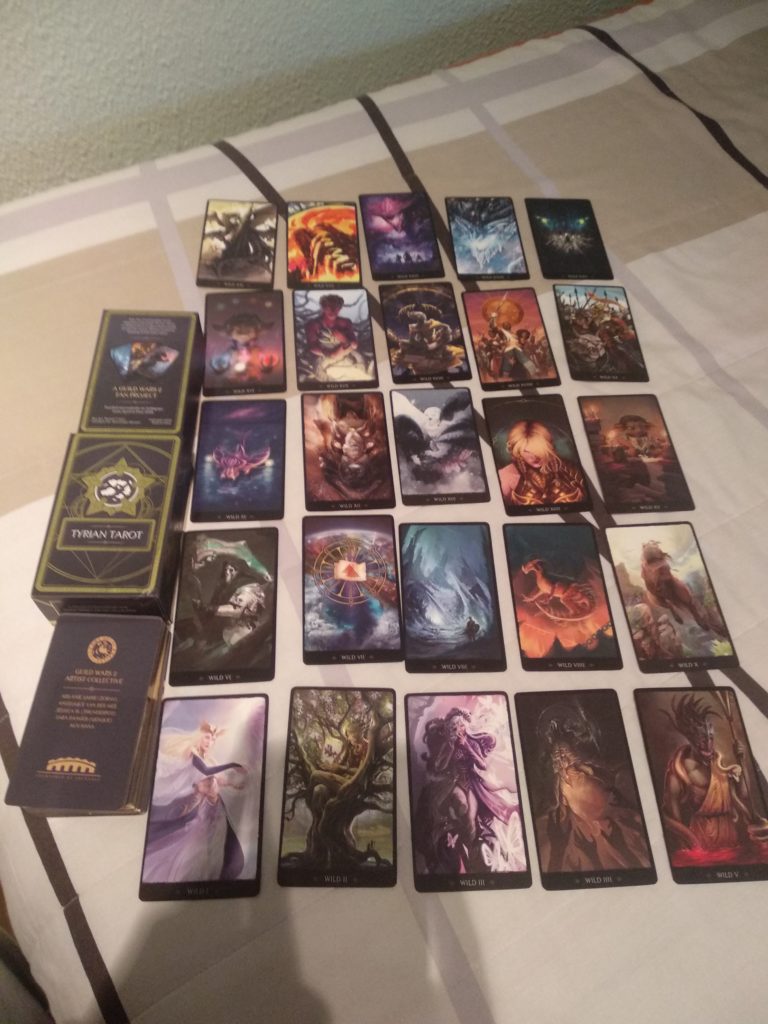 It's an awesome work by fans of Guild Wars 2 and for fans of the game. Hope I can contribute to their next projects! I've already done so in their annual Wintersday Zine.